Welcome to the Stratton PTO web page!


As the 2020/2021 school year comes to a close, the Stratton PTO would like to take a moment to express our thanks for an amazing year under extraordinary circumstances. The Stratton community's commitment to keeping our students, families, and faculty safe and engaged in their learning has been nothing short of outstanding.

We want to say thank you to our PTO board members who will be leaving us. The commitment by Christina, Andrea, Amy, Andrea and Brenda in making our student's Stratton experience the best it can be (no matter what!) while also equally supporting our Stratton faculty in their needs to provide the best learning experience for our students is so very important and appreciated. We will miss you all!

We also want to thank the parents and caregivers who helped to support the Stratton PTO this year. Without you, we would not have been able to provide successful events and programming that our Stratton community enjoyed. We really appreciate each and every one of you and look forward to continuing our partnership in the fall when we return to campus.

Sincerely,
Kim Van Winkle & Jen Wight
__________________________________________________________________________
June 23: Remote Academy will have a materials drop off
June 24: Last day of school - students will be dismissed at 11:30
June 24: Progress Reports will be posted in PowerSchool at noon
June 25: Kindergarten Screening
---
CONGRATULATIONS TO THE STRATTON 5TH GRADE CLASS OF 2021!


"You're off to Great Places!
Today is your day!
Your mountain is waiting,
So... get on your way!"
― Dr. Seuss, Oh, the Places You'll Go!


This week our wonderful 5th graders celebrated the end of their Stratton Elementary careers with Moving On Ceremonies. Thank you to all the 5th grade parents and volunteers for making it a memorable experience.

Graduating Class of 2028 we will miss seeing your faces and wish you luck as you move onto the 6th Grade. Come back and visit us!

Mrs. Ricutti's 5th Grade:



Mrs. Bus's 5th Grade:



Ms. Fraser's 5th Grade:

---
THE 2020-2021 YEARBOOK

The 2020-2021 yearbook is out. There are a few copies still available. Send an email to info@strattonpto.org to request your copy today.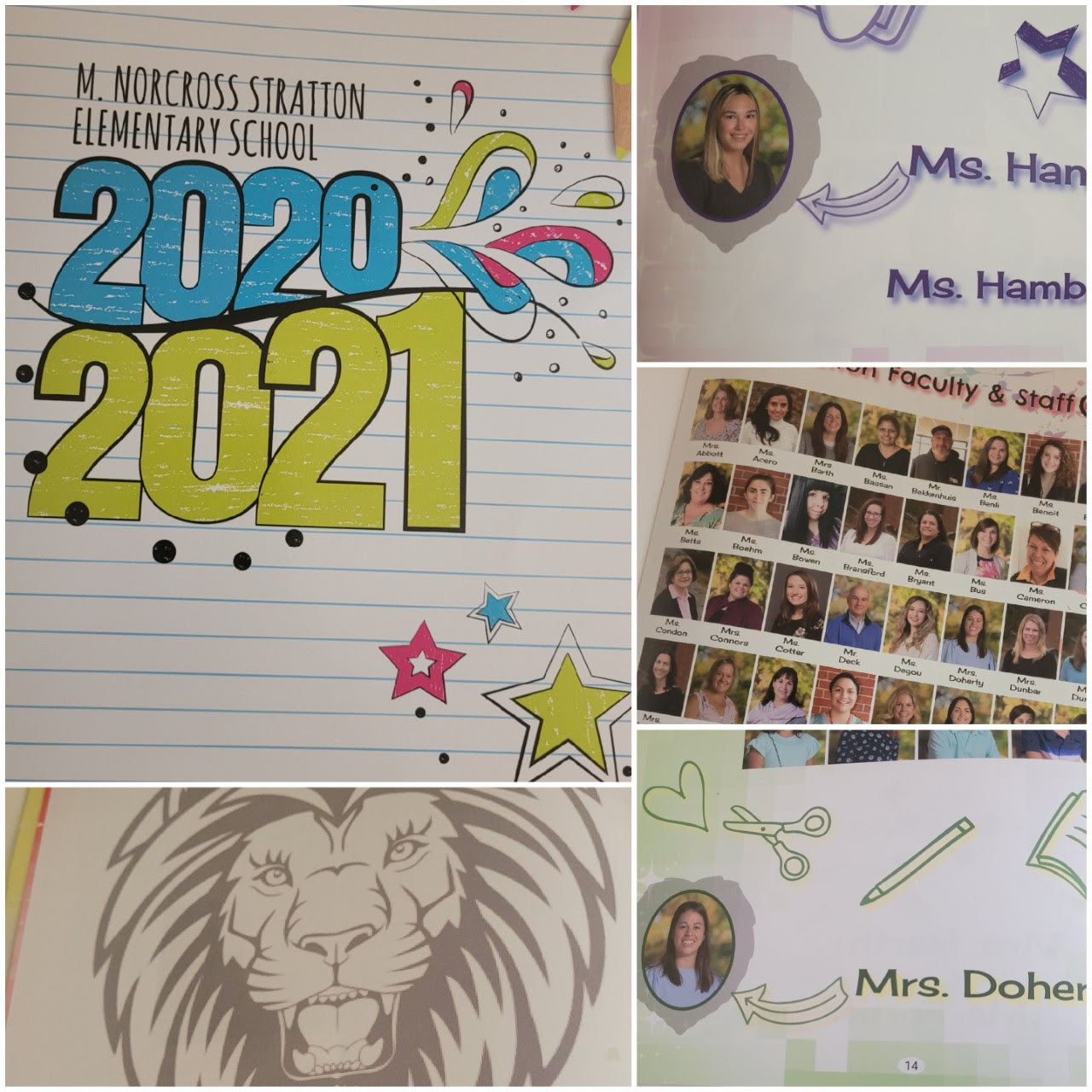 ---
THE LITTLE STRATTON SHARING LIBRARY




Please enjoy the diverse and inclusive books donated to the library. You do not need to share a book in order to take one. We do ask that when you are done reading to return the book(s) so that others may enjoy them.

Donations are always welcome and appreciated. For donation ideas you can find a Little Library wishlist on Amazon: https://www.amazon.com/hz/wishlist/ls/U0P0RIGYWE6X?ref_=wl_share

The Little Stratton Sharing Library also has a Facebook page that can be used to communicate wishlist items, pick up and trade correspondence, and just general news about what's in the library!
The Little Stratton Sharing Library Facebook page.
---
HELP CARE FOR OUR RAISED BEDS




We're looking for families to sign up for a week to help water the gardens. During your week, a water key will be passed along to you be able to turn the water on/off at a nearby spigot. Depending on weather, each family will likely come out to water the gardens anywhere between 4-6 times during the week. It's pretty quick, maybe 10 minutes of watering. Families are welcome to harvest during their week, although likely not until mid-June for many things, but a few clips of herbs and lettuces will be available sooner.

https://www.signupgenius.com/go/30E0E4AAFA923A1FD0-watering1

Please visit https://jeffsugarman.wixsite.com/website/our-garden for weekly updates on how the gardens are doing, what's growing, how the plants are tasting, and more! Thanks to Jeff Sugarman for creating the Stratton Green Team garden website.
---
Announcing a new partnership with
HomeWorks Energy and the Stratton PTO
For each home that registers through our Stratton link and completes a home energy assessment
HomeWorks Energy will donate $50 to the Stratton PTO!
Get more information about the MassSave program, learn what to expect from your home energy audit, and schedule at:
https://www.homeworksenergy.com/neighbors/stratton-elementary
For each 25 completed assessments to PTO will earn an additional $250!
---
Need more PRIDE?
We have limited quantities of our grade-level pride shirts. Ordered shirts will be sent home in backpacks or dropped off for remote students. Order here: https://strattonpto.membershiptoolkit.com/store
---
Every Stratton family is experiencing changes right now. If you can financially donate to help fund future PTO events - thank you. If you can donate time – thank you. If you can only send ideas and positive vibes – we need those too!
Paypal donations of any amount can be made at the link above, or by sending in a check payable to the 'Stratton PTO' with your student. The PTO is a 501(3)(c) non-profit.
Don't forget to ask your employer if they have a matching gift program!
Contact andrea.haas@strattonpto.org with matching gift questions.
---
WHAT'S FOR LUNCH?
---
SHOP AND EARN FOR YOUR SCHOOL!
When shopping, please consider designating "M. Norcross Stratton School PTO" as your charitable organization. Through the AmazonSmile program, .5% of your qualified purchases will be sent to the Stratton PTO!
***NEW*** You can now designate the Stratton PTO as your charity through the Amazon app! Just open the app and find 'Settings' in the main menu. Tap on 'AmazonSmile' and follow the on screen instructions to turn on Amazon smile on your phone.
---